Welcome to Rochesterfest!
DATES FOR 2014 ARE FRIDAY, JUNE 20 - SUNDAY, JUNE 29
Check out the photos on the Rochesterfest FaceBook page!!
The winner of the 2nd Annual Karaoke Extravaganza last night was Amber Fiend.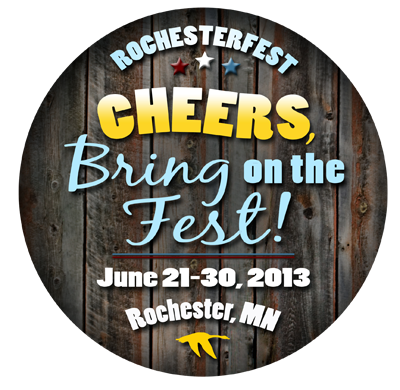 Congratulations Curtis!!
Curtis is the Creative Director for Fairway Outdoor Advertising and this was his first time entering the Rochesterfest Button Design Contest.
Photo gallery 8 x 10 color pictures are available for $5.00 each, plus $2.50 for shipping and handling. To order indicate number of photo and contact Rochesterfest office at 507-285-8769 or e-mail carole.brown@rochesterfest.com
---
Fiddle Contest
Click here to download the fiddle contest registration form.